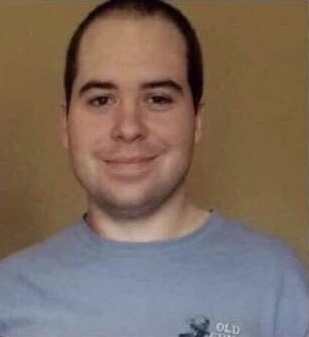 Welcome to Missing in Ohio, a podcast devoted to telling the stories of Ohio's Missing Loved Ones. I am you host Kelly Bruce and this is Chapter Eleven: The Disappearance Of Tyler Davis.
Tyler Davis is a missing adult from Columbus Ohio. Tyler was last seen on February 24, 2019 in the Easton area.  He is 29 years old and 5 ft. 9 inches tall and 195 lbs. Tyler is a white male with Brown hair and Brown eyes. He was last seen wearing a Green and Blue Flannel, a white T-shirt, denim jeans, and Nike shoes. If you have any information on the disappearance of Tyler Davis, please call the Columbus Police Department at
614-645-4624.
You can find Missing in Ohio on Facebook at
https://facebook.com/Missing-in-Ohio-170663570461528/
Join in the discussion on our Facebook group page Missing in Ohio Podcast.
Find us on Twitter @missing_ohio
Instagram: missing_in_ohio
Missing in Ohio now has a Patreon Page. Through Patreon you can donate as little as $2.00 a month. There are multiple donation tiers to choose from, some that will even give you the opportunity to be a guest on an episode of Missing in Ohio. With the money that is donated we will pay for the production of this podcast, plan missing person's events, supply fliers to families with a missing loved one, and many other things to help raise awareness. If you would prefer to make a onetime donation you can do so through our new PayPal page.
Missing in Ohio now has a tip line. If you have any information on a disappearance, please call. All calls will remain anonymous and reported to the investigating agency for the Missing Person. The tip hotline is
740-206-9376. Serious tips only please.
Our Patreon Page can be found at patreon.com/MissinginOhio  or via PayPal at missingpersonsinohio@gmail.com  Every donation will be greatly appreciated and help raise awareness for Ohio's missing loved ones.
You can follow Tyler's Case on Facebook at https://www.facebook.com/groups/537067960034697/?ref=share
Follow Missing Person from Ohio at https://m.facebook.com/missingpersonfromohio/
If you like Missing in Ohio and would like to help us continue to raise awareness, please give us 5 Stars and a Review on whichever listening platform you enjoy.
You can listen to Missing in Ohio on Spotify, Podbean, iTunes, Google play, and Stitcher.
Thank you for listening to Missing in Ohio Chapter Eleven: the Disappearance Of Tyler Davis. Tune in next time for Missing in Ohio Chapter Twelve.
Play Now